Helm Trophy GmbH
Im Gewerbegebiet 8
D-36289
Friedewald
Telephone:
+49 6674 22000-0
Fax:
+49 6674 22000-99
Email:
service@helmtrophy.com
Internet: www.helmtrophy.com
Authorized representative managing director: Christian Helm
Register Court: Bad Hersfeld
Register number: HRB 2868
Sales tax identification number according to § 27 a sales tax law: DE317996817
Contentwise responsible person i.S.d. § 18 Abs. 2 MStV: Christian Helm (address like above)
EORI-Number: DE546683653120091
D-U-N-S® Number: 315006461
EU Commission platform for online dispute resolution:
https://ec.europa.eu/consumers/odr
We are neither obliged nor willing to participate in a dispute resolution procedure before a consumer arbitration board.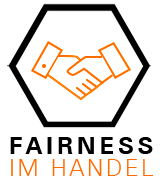 Member of the initiative "Fairness im Handel".
Information about the initiative: fairness-im-handel.de
Legal advice



IT-Recht-Kanzlei
Lawyers Keller-Stoltenhoff, Keller
Alter Messeplatz 2
D - 80339 München

Phone: +49 (0)89 / 130 1433-0
Fax: +49 (0)89 / 130 1433-60
E-mail: info@it-recht-kanzlei.de
Homepage:
www.it-recht-kanzlei.de
Shop software




xanario ID Ltd
Branch Germany
Schulstr. 11
D - 09125 Chemnitz

Phone: +49 (0)371 / 240 807 80
E-mail: info@xanario.de
Homepage:
www.xanario.de
Server hosting




maxcluster GmbH
Technologiepark 8
D-33100 Paderborn

Phone: +49 (0)5251 41413 0
Fax: +49 (0)5251 41413 99
E-mail: info@maxcluster.de
Homepage:
maxcluster.de